McTarga Pools Leak Detection, Repair, Remodels and Resurfacing
McTarga Pools provides swimming pool leak detection, swimming pool repairs, swimming pool remodeling, swimming pool resurfacing, and swimming pool inspections to Austin and the surrounding areas.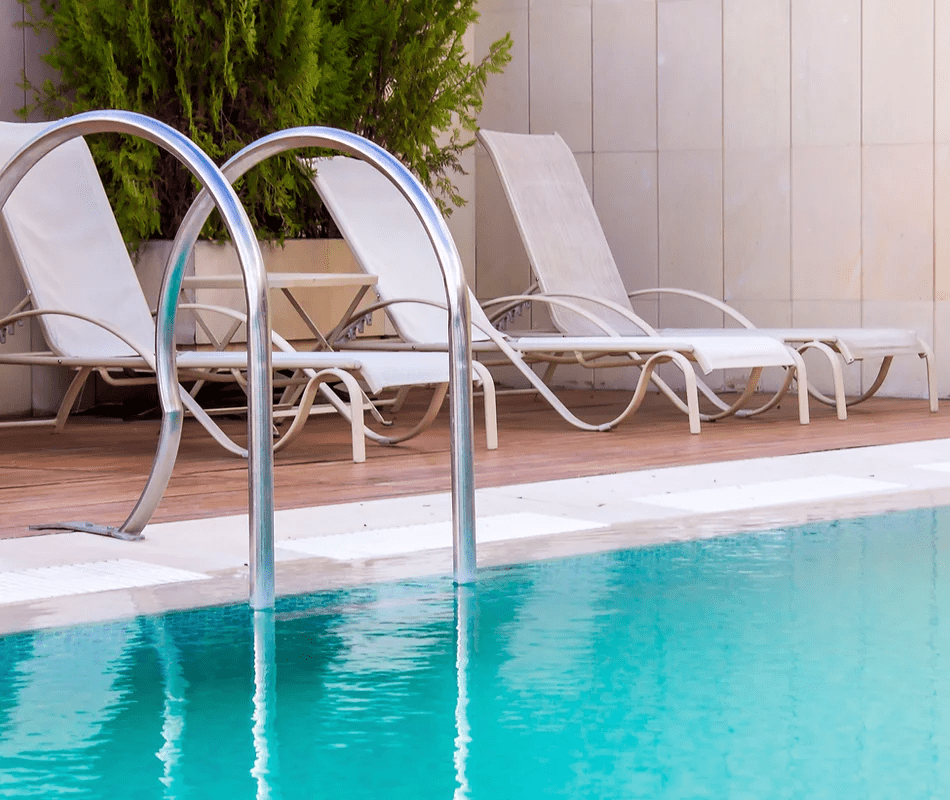 Is your pool losing water? Are your tiles starting to chip or fall off? Do you want to modernize or update the look of your swimming pool? Are you buying a house that has a pool? McTarga Pools can help with all of this!
Fair prices, superior quality, and exceptional customer service are guaranteed when you work with us.

Make sure your pool is safe and secure with our comprehensive leak detection services.

Find out if you have any hidden leaks with our pressure testing services.

Have any broken parts of your pool replaced with our repair services.

Repair or upgrade any outdated features of your pool and give it a modern touch as you desire.

Replace broken or cracked tiles, or choose from a wide selection of stylish options for tile work.

Get the look you're going for with our coping and stonework services.

Choose from a variety of decking materials to give your pool the perfect look.

Restore your pool's luster with our professional acid or pressure wash services.

Make sure your pool looks its best with regular cleaning of the tiles. 

Transform your pool into a stunning oasis with our professional pool resurfacing 
Michael has worked on two pool leaks I had, and did an amazing job both times. He is a perfectionist and very committed to ensuring that the leak is completely repaired before he completes the job. His crew are extremely hard workers and very good at their job. I highly recommend McTarga Pool Leak Detection, Repair and Remodels!
Can't say enough good things about McTarga Pools, Micheal and Becky have been extremely helpful, super professional and responsive. They have been great to work with and have helped us so much. Very knowledgeable and on top of it. I would suggest them to anyone needing pool repair or leak detection.
After the Winter Storm some time back, we had a pretty significant leak in our pool causing ridiculously high water bills. The builder and my weekly pool maintenance company basically said "you're on your own." I called McTarga and as a family business, I can appreciate and respect what they said. In short, they said we'll come out and give you an estimate, but can't start the job until we come back from a Disney vacation with our kids. I like that. Family first. Long story short, they came by, were courteous and quickly fixed it, and checked in to ensure we were satisfied. The bills are back to normal and no more leak! Thank you McTarga!
McTarga pools was great to work with. They are professional, knowledgeable and into quality work. My main pump didn't have pressure. Previously I was told by other pool companies that I didn't have a leak. I thought differently. My pool water was losing inches beyond the estimated inches expected in our climate. Since the main pipe didn't have pressure, I knew I had a problem. Finally, I found a knowledgeable leak detection company that identified the leak, fixed it, cosmetically replaced the area and removed the debris. I now have my pump back to the correct pressure, my water is maintaining it's proper level and my pool is crystal clear! I highly recommend McTarga Pools.
Shanna Schneider
2022-04-06
We were so pleased with McTarga Pools. We noticed a possible leak. Michael came to our house & was very thorough. He found the source of our leak and was able to have his team fix it in a timely manner. Michael and his entire team were great & very professional.